 Where to play badminton in District 7 Ho Chi Minh Vietnam. This article will show you some places and time that you can visit and play badminton at these court.
1.

District 7 Sports Complex
This stadium is a sport complex. Badminton courts are on upper floor.
There are 9 wooden courts inside. This place has high ceilling with great air flow. You can feel breathable when playing.
Outside courts are quite glare disturbance. But inside court - court 5 - is lack of light.
Usually Rush Hour is 5AM to 7AM and 5PM to 9PM. There are many badminton players are playing around this period of time. You can easily find a club to join around this time.
Address: 504-506 Huynh Tan Phat, Binh Thuan, District 7, Ho Chi Minh City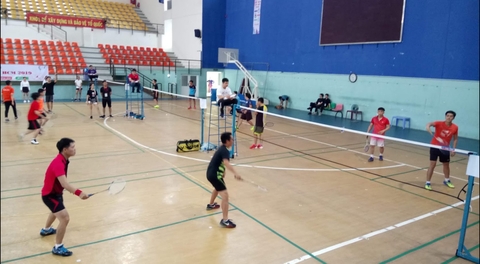 Địa chỉ: 504-506 Huynh Tan Phat, Binh Thuan, District 7, Ho Chi Minh City
Find on Google (Google Map):
- Nha thi dau da nang quan 7
- District 7 Sport Complex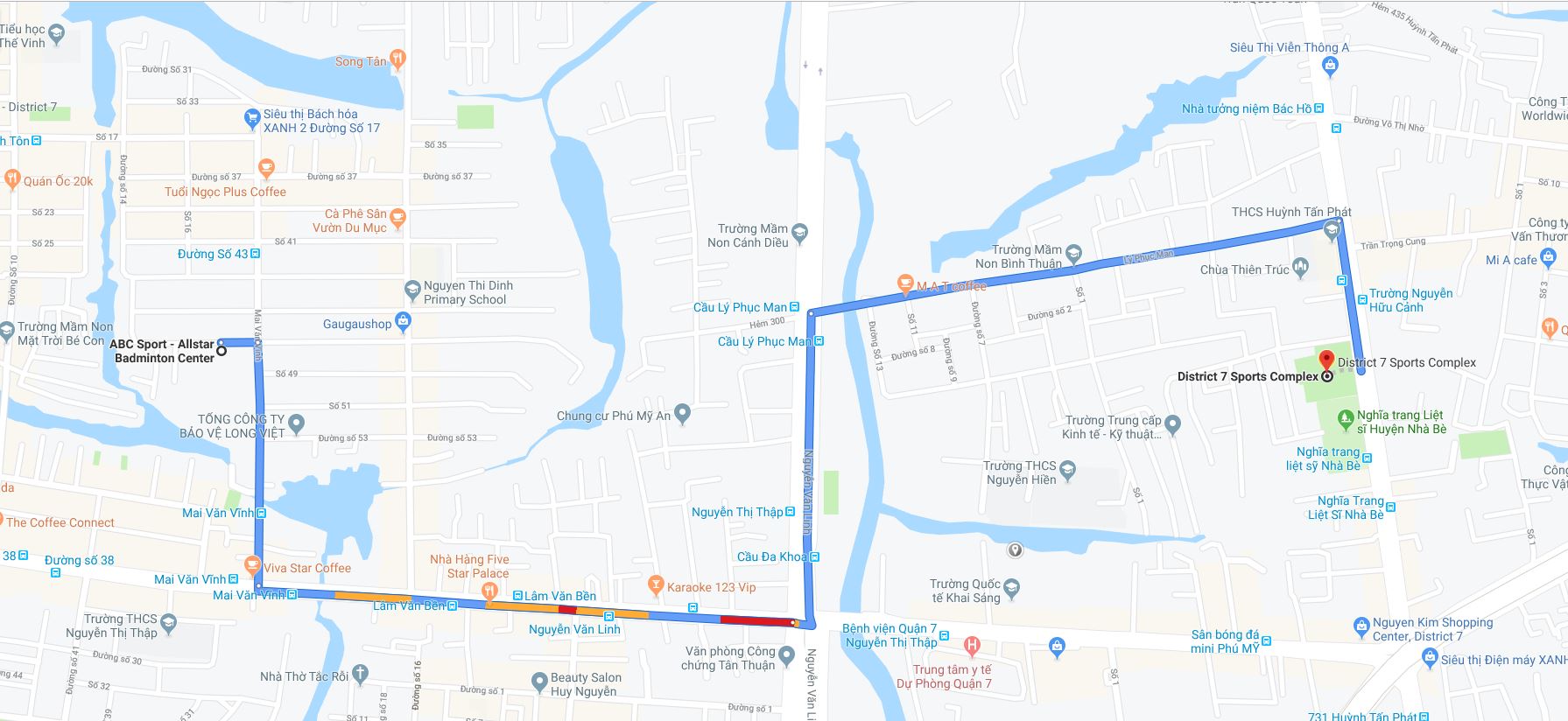 2.

T793 Badminton Club
- This badminton court is one of the largest badminton halls in district 7. This place provide 10 courts. The owner is quite strict. You should ask the staff before touching anything. Don't open the fridge and take bottles of water yourself. She may be angry.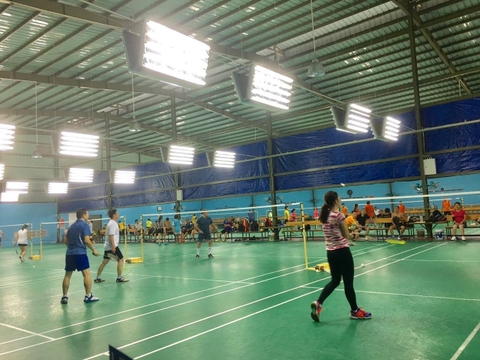 Địa chỉ: Valley 793 - 793/28/1/30/22 Tran Xuan Soan, Tan Hung, District 7, HCMC
Find on Google Map (Map): T793 cau long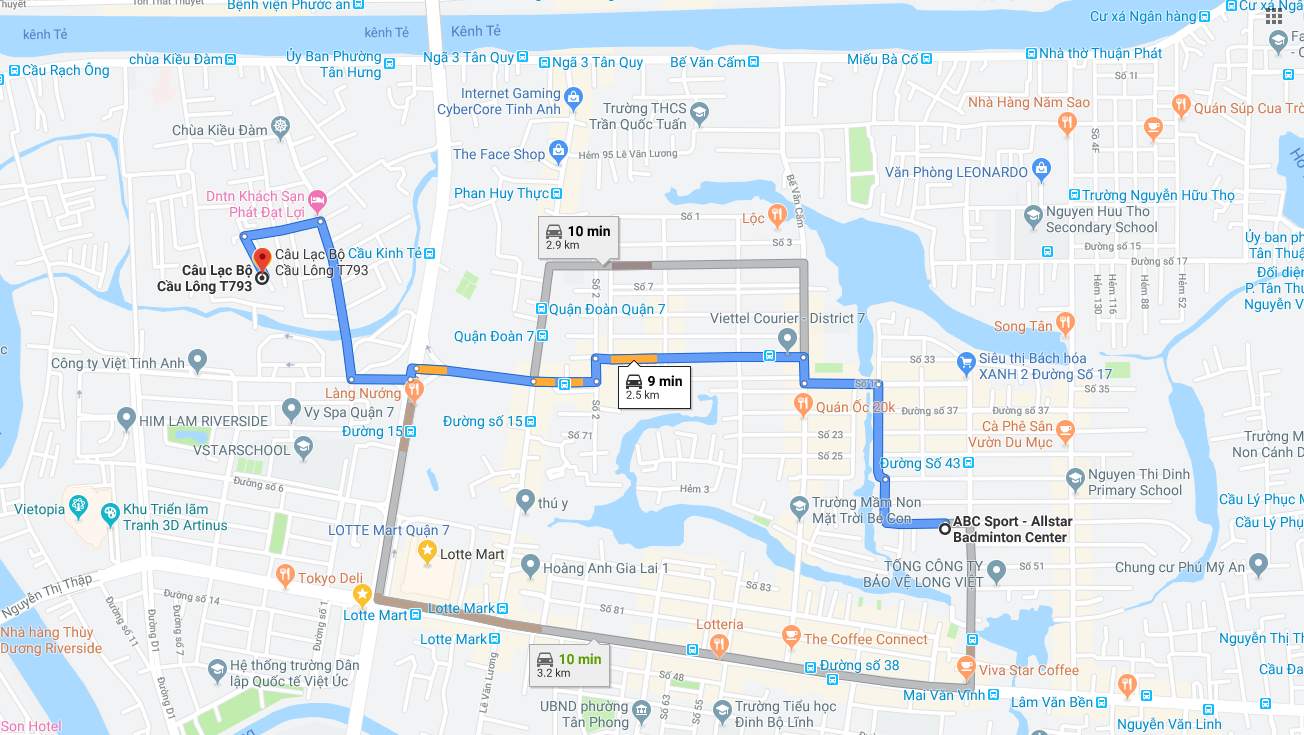 3.

Hang Duong Badminton Club - Nha Be
- This court is quite far the center. But the quality of services and facility are very marvelous to my opinion. Court carpets are finest one. Friendly owner and staffs.
- Please use Nguyen Huu Tho road to go there. Le Van Luong street is usually flooded around high tide times. Heavy rain also is a problem.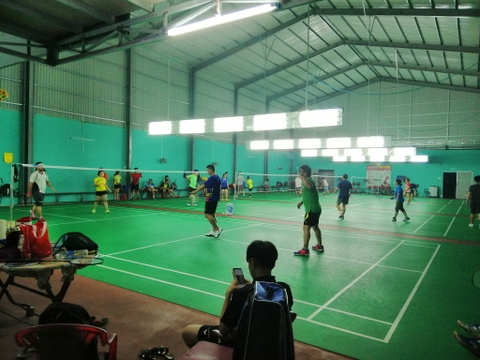 Address: 1148 Le Van Luong, Phuoc Kien, Nha Be, Ho Chi Minh
Find it on Google (map): Hang Duong Badminton Club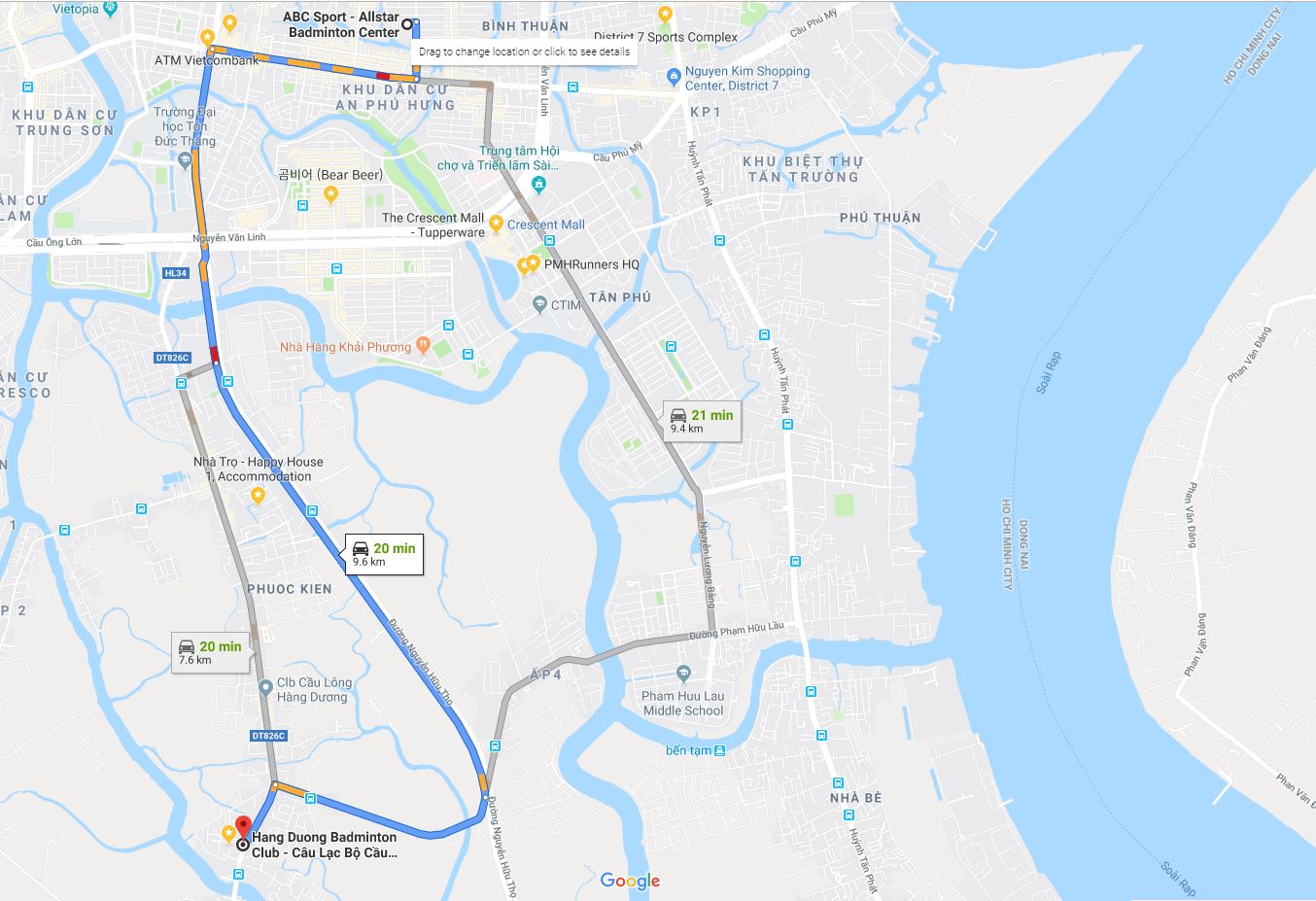 4.

District 4 Port Badminton Court Near Tan Thuan Bridge
This court is near the center. You can get here easily from District 1, District 4 or District 7
This place only has 2 courts.
It's under the bridge.
Address: Tân Thuan Bridge, District 4, Ho Chi Minh City
Find it on Google (map): San cau long Quan 4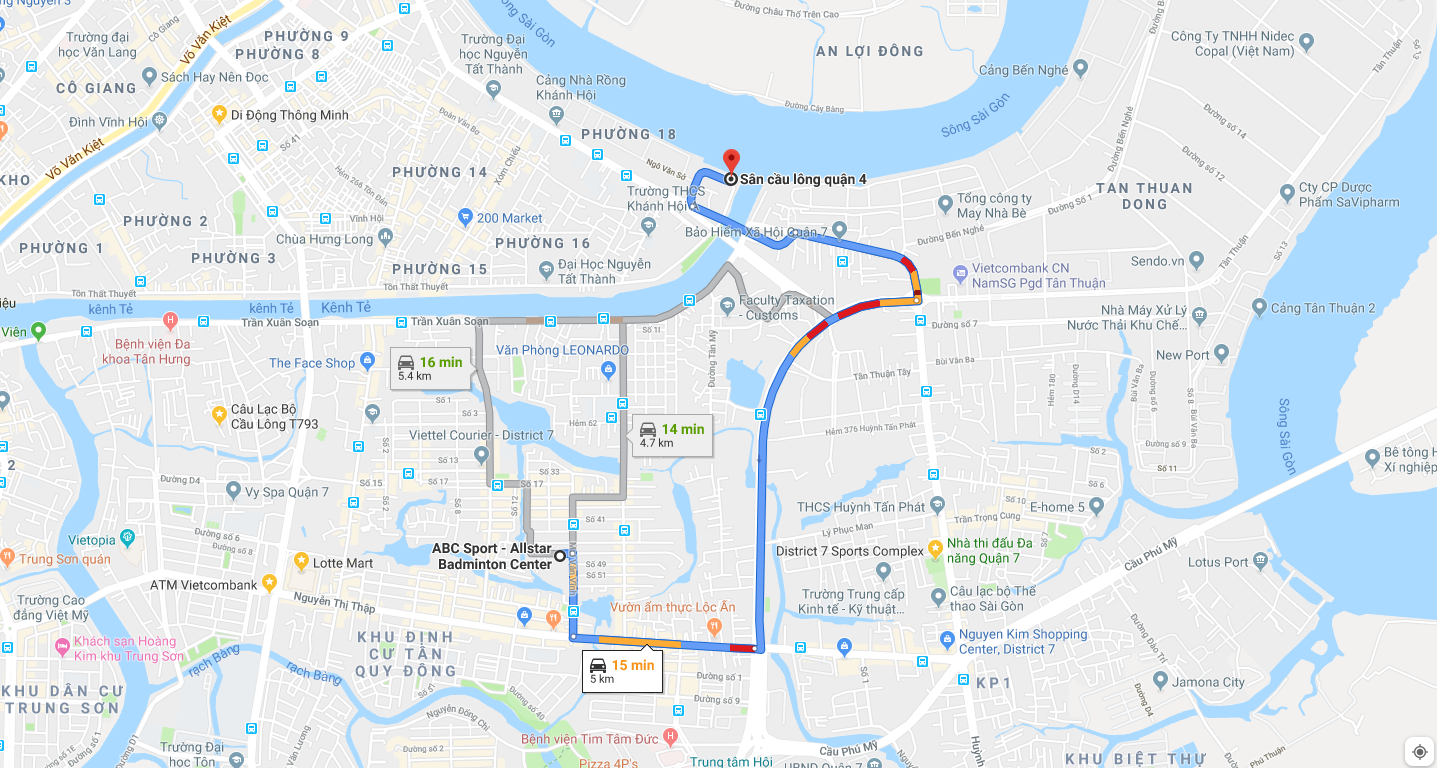 5.

Long Viên Badminton Court
This badminton hall has around 10 or 11 courts. But the facility is quite bad. The owner also need to improve their service.
The space between courts is close. Not enough space to play freely.
Address: 414/13 Tran Xuan Soan, Tan Hung, District 7, Ho Chi Minh (Next to Rach Ong Bridge)
Find on Google (bản đồ): San Cau Long Long Viên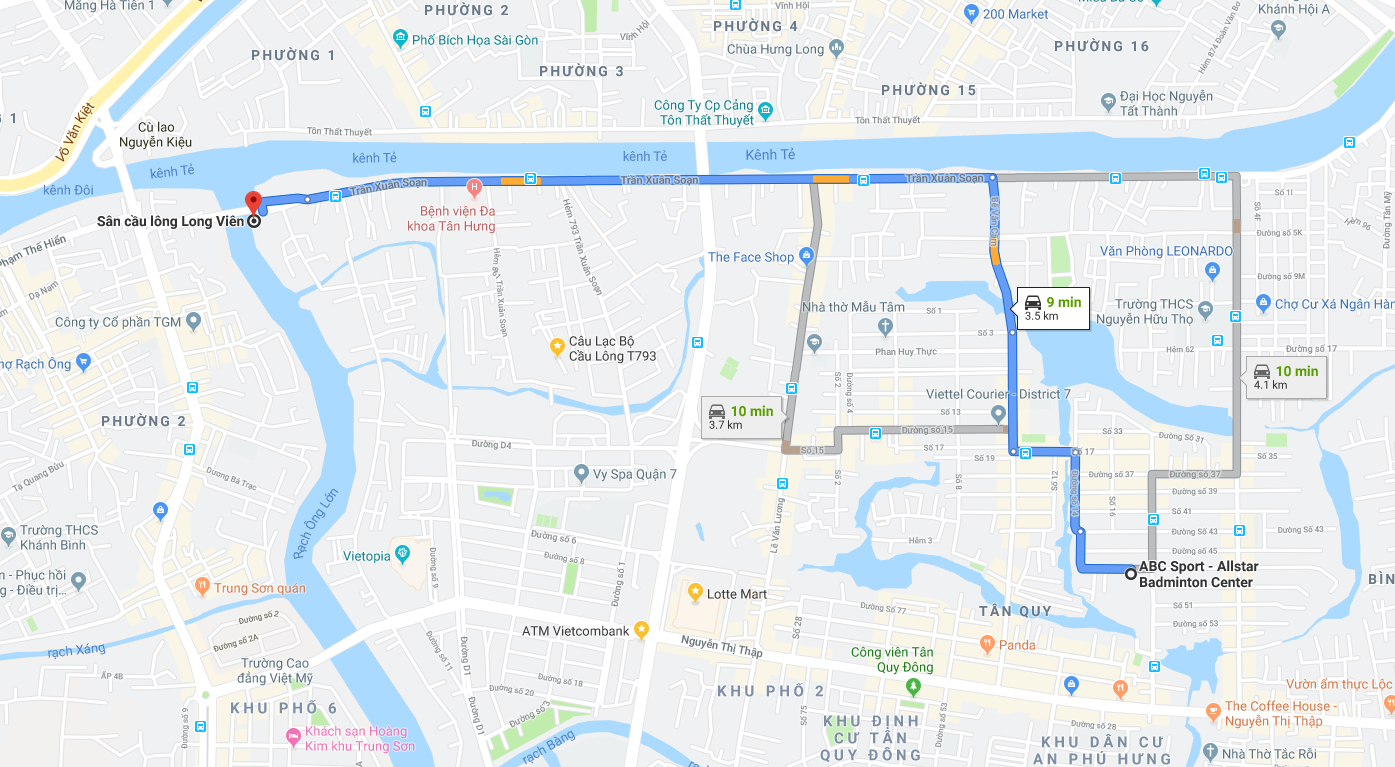 Above are the list all badminton courts you can go and play. Especially if you have problem with direction. Please feel free to contact us for more guide and help.
You're welcome. Good luck to find a court and a friendly badminton club.